Diagnostic cartridges for POC virus detection
Until every country is able to sustainably confine Covid-19, societies and businesses will not be able to regain former life styles and growth raising our stakes to unprecedented levels. Hopefully, we will have a vaccine against COVID-19 one day. But up to then, the only solution to prepare and manage further waves is testing, contact tracing, isolation and quarantine.
Providing large enough test capacities is a major challenge. Large central labs can very efficiently carry out multiple tests in parallel at low price. However, the whole process may consume too much time to effectively mitigate the pandemic risks.
Therefore, decentralized on the spot point-of-care (POC) patient testing are key and unconditional, providing results well below 1 hour, minimizing further spreading and offering the key to efficiently and effectively regaining and maintaining economic and social prosperity.
POC testing occurs on a considerably smaller assay base with specially tailored plastic cartridges containing testing reagents. Commonly used production techniques like thermo-bonding, ultrasonic welding or adhesive joining are ill-suited for this process due to contamination risk, insufficient precision, inadequate speed and high cost.
First generation plastic laser welding machines offer a clear advantage in comparison, while nevertheless suffering from high maintenance requirements related to their water-cooling systems, high component wear, size and limited production process and seaming flexibility.
Turnkey S and Modula integration units, representing the second-generation plastic laser welding technology, are uniquely positioned to produce the full range of lateral flow assays up to complex micro/macro-fluidic cartridges reliably, fast, precise and flexible at a fraction of widely applied but outdated technologies.
Turnkey S and Modula OFFER:

Compact quickly ready-to-use solution

Different configuration choices for contour or mask welding

Welding area of 150x100 mm covering the vast majority of cartridge ranges

High precision across small / densely packed fluid cartridge channels to larger layouts

Rotary table as option to increase productivity (Turnkey S)

Small footprint minimizing production space

Integration option into highly optimized special machine (Modula)

Modula Assembly Inline very easily integrated in conveyer system or large rotary table


…ENSURING:

No contamination by adhesive or ultrasonic welding particles

No heat impact and vibrations on reagents

Continuous uniform weld seam quality


... WITH UNPRECEDENTED RETURNS ON INVESTMENT:

10x to 20x faster processing than traditional technologies

Low maintenance capex of air-cooled laser system vs. 1st generation water cooling technologies

Cost savings up to 80% compared to commonly applied technologies
Typical techniques for welding diagnostic cartridges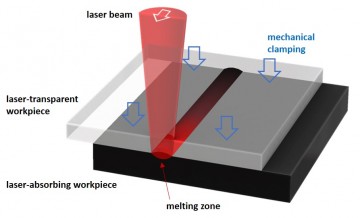 Contour welding of fluidic channels - for high speed with scanner optics.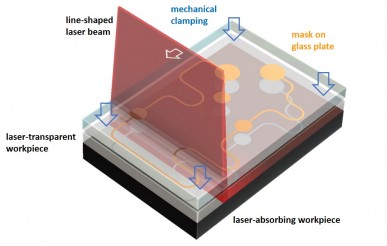 Mask welding with a line-shaped beam in one sweep.


Typical machines for welding diagnostic cartridges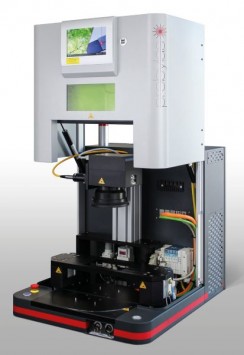 compact ready-to-use Turnkey S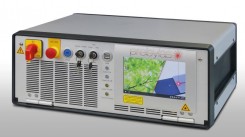 Modula laser unit for integration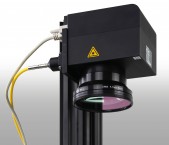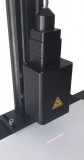 Scanner optics for fast beam movement in contour process and collimated line optics for mask welding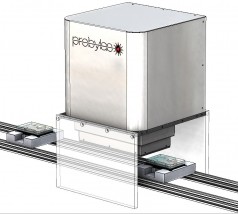 Modula Assembly Inline processing unit for easiest integration on conveyer system or large rotary table