Laser - central Modula unit
The laser unit is the central module of the Modula product family. Besides the laser, it also contains the control unit, interfaces and operating elements.
The welding process can be set up and observed via the touch screen. Optionally, keyboard and mouse can be connected to the USB ports on the front panel. As a further option, an HDMI connection on the back of the laser unit allows connection of a larger screen.
The connections, cables and fiber feedthroughs to other Modula components are located on the back of the laser unit. Also the interfaces for integration are located on the backside: a parallel connector for digital and analog inputs and outputs as well as an Ethernet RJ45 connector for local area network (LAN) or remote connection for maintenance or trouble-shooting via the Internet.
The safety interfaces are also located on the rear: a two-channel interlock and a connection for an additional emergency stop. Optionally, a warning lamp for laser enabled can also be connected.
Technical data
Laser power
40 - 200 W
Wavelength laser
about 980 nm
Laser class
4 (red pilote laser 2)
Air cooling
Protection class IP20 or IP30
(optionally filter mat)
Ambient temperature
35/40 °C - depending on laser power and type air cooling
Electrical supply
100-240 V, 50/60 Hz, <10 A
Network
Ethernet RJ45 on backside
Dimensions
520 x 430/530 x 215 mm
depth depending on configuration
Links Technology
Photos Laser Unit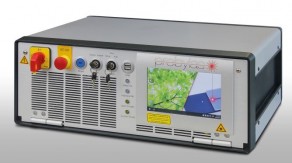 Modula laser unit with IP30 air vent slots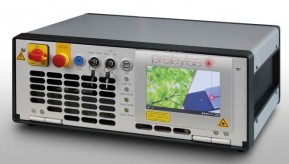 Modula laser unit with IP20 air vent slots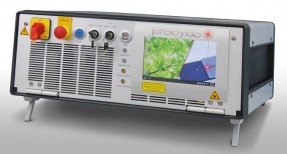 Modula laser unit with pivoting legs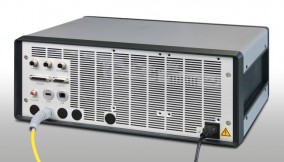 Backside of Modula laser unit with connection for integration and air vent slots IP30