About us
ProByLas AG develops and sells machines for high-quality welding of plastic components.
The company was founded in summer 2017. The launch of our first machine generation with laser as energy source for heating and melting the plastics, happened in autumn 2018.
The founders and employees have many years of international experience in industrial plastic welding.
We differentiate ourselves from other machine suppliers by offering process variants and machine types that are not yet available on the market. We want to advance innovation in industrial plastic welding and thus be able to offer our customers new solutions time and again.
Thanks to a modular machine concept, we can offer different machine variants by configuration from a modular system and thus cover almost all customer requirements without expensive special machine building.
We see our suppliers as technological partners for our ongoing search for better solutions to fulfill and go beyond customer requirements and wishes.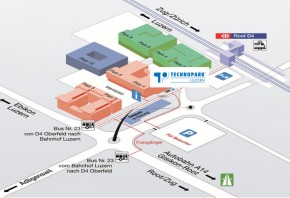 ProByLas AG
Technopark Luzern
Platz 4
CH-6039 Root D4
Switzerland
+41 (0) 41 541 91 70
www.probylas.com