History
October 2022
Funding ProByLas USA Inc. as sales & service point for North America
May 2022
Showcasing Turnkey S with long wavelengths for transparent-transparent welding at MedtecLIVE
October 2021
Demonstrating Modula Inline Assembly for the first time at Fakuma show.
April 2020
Delivering first machine for laser welding diagnostic cartridges for COVID-19.
October 2019
Presentation and launch of larger workstation Turnkey M at K exhibition.
March 2019
Delivery of first machines to customers.
January 2019
First machine order by customer: Modula for integration
October 2018
Presentation and launch of first machine types at Fakuma exhibition: Turnkey S and Modula
December 2017
Going live of first homepage.
September 2017
Move in first office and lab at Technopark Lucerne.
August 2017
Foundation of ProByLas AG and start of business.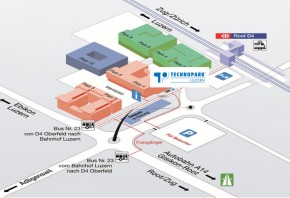 ProByLas AG
Technopark Luzern
Platz 4
CH-6039 Root D4
Switzerland
+41 (0) 41 541 91 70
www.probylas.com